Condensed Geology: Black Hills, South Dakota

Geology of Black Hills is very similar to that of Colorado Rockies, only at smaller scale.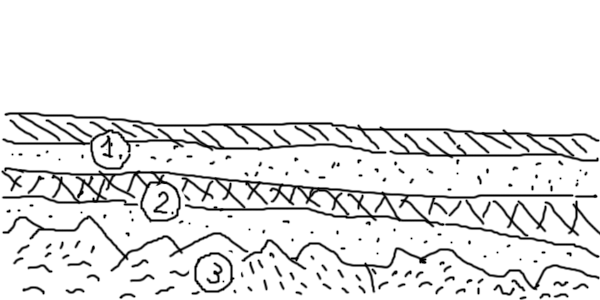 Figure 1
70 MYA. Toward the end of Mesozoic era South Dakota is mostly flat. Mesozoic (1) and Paleozoic (2) sediments cover the Precambrian igneous and metamorphic basement (3).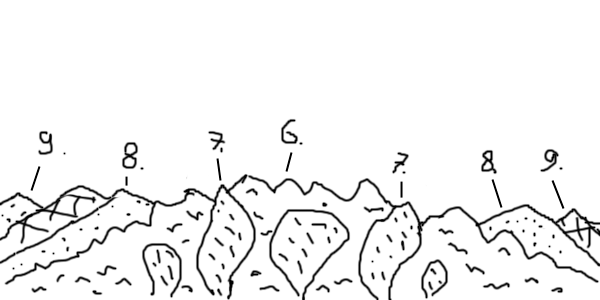 Figure 4
40 MYA - Today. Erosion removes most of the dome, exposing the Precambrian basement (6) with recent intrusions (7) in the center. On the sides of the core area are Paleozoic (8) and Mesozoic (9) rocks.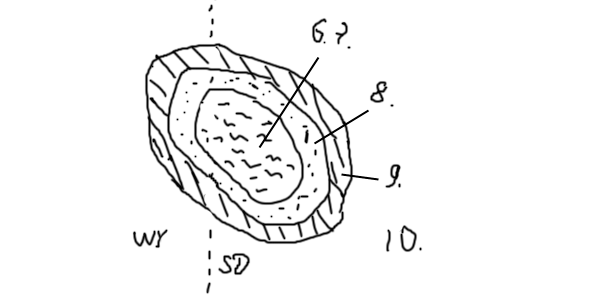 Figure 5
Today. From above Black Hills look like an ellipse 190 km long and 100 km wide near the WY-SD border. Rings of Paleozoic (8) and Mesozoic (9) rocks circle the igneous and metamorphic core (6,7); the surrounding plain (10) is covered by Cenozoic sediments.
John Paul Gries Roadside Geology of South Dakota (Roadside Geology Series) Mountain Press Publishing Company, 1996, ISBN: 978-0-87842-338-5
© November 15, 2014, Yuri Wolf / YuriKira.com