Condensed Geology: Cascades

From British Columbia through Washington and Oregon to Northern California the large-scale geology of Cascades is the same.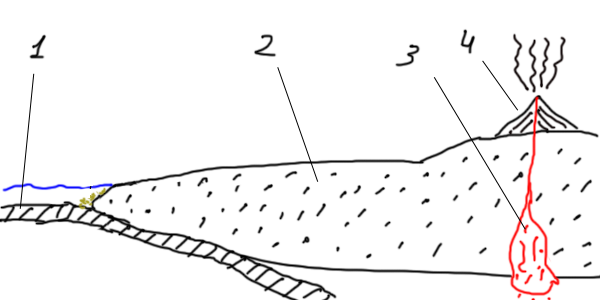 Figure 1
At the western margin of the North American continent oceanic plates (1) subduct under a continental plate (2) giving rise to magma chambers (3) and a volcanic chain inshore. These volcanoes (4) form Cascade Range.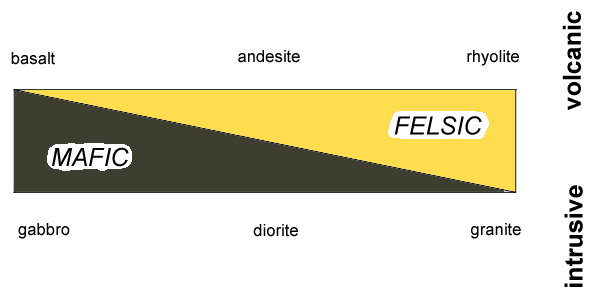 Figure 2
Oceanic crust is mafic in chemical content and mostly dark in color; continental crust is felsic in chemical content and mostly light in color. Depending on the proportion in which these two components get mixed in the magma chambers, volcanoes erupt with basalt, andesite or rhyolite. Magma that didn't erupt solidifies as gabbro, diorite or granite respectively. All of these kinds of rocks are present in Cascades.
David D. Alt Roadside Geology of Washington (Roadside Geology Series) Mountain Press Publishing Company, 1984, ISBN: 978-0878421602
© October 31, 2010, Yuri Wolf / YuriKira.com