Condensed Geology: Colorado Rockies

Local geology of Colorado Rockies is horribly complicated; the big picture, however, is quite simple. Colorado Rockies are defined by compression and uplift of a thick sedimentary layer with subsequent erosion that exposed the igneous and metamorfic core.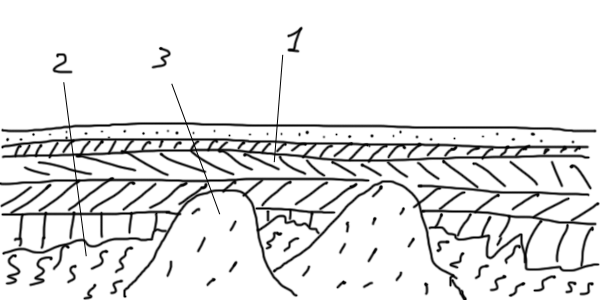 Figure 1
100 MYA. Colorado is mostly flat. Horizontal layers of sediments (1) cover a basement of ancient metamorphic (2) and intrusive (3) rocks.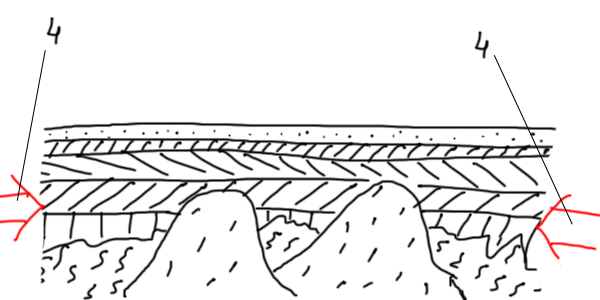 Figure 2
A period of lithospheric compression exerts pressure (4) on the crust.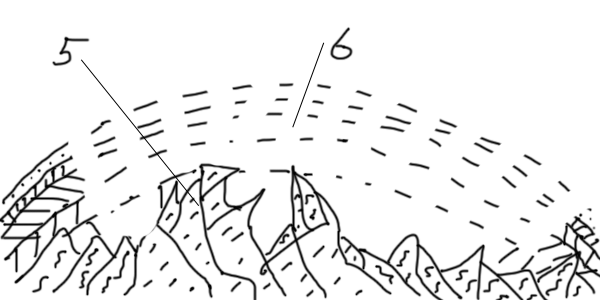 Figure 3
72-40 MYA. Laramide Orogeny. The pressure breaks the basement rock into slabs (5) and buckles the sedimentary layers in a huge anticlinal dome (6) ~200 km wide East to West.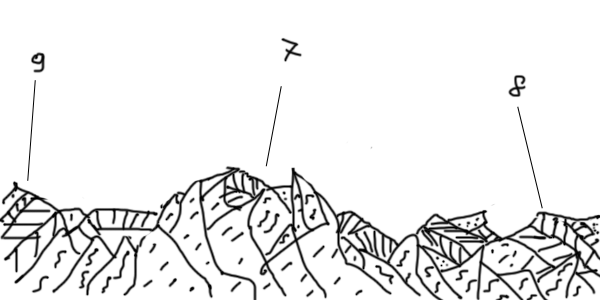 Figure 4
Today. Erosion removed most of the dome partially exposing the ancient core of the Rockies (7). The remnants of the anticlinal are visible on the East side as Dakota Hogback westward of Denver (8) and on the West side as Grand Hogback eastward of Grand Junction (9).
Halka Chronic, Felicie Williams Roadside Geology of Colorado (Roadside Geology Series) Mountain Press Publishing Company, 2002, ISBN: 0-87842-447-4
© October 31, 2010, Yuri Wolf / YuriKira.com