Condensed Geology: Olympic Peninsula, WA

Olympic Peninsula has an unusual geologic history - it consists of a massif of marine sediments poking through an eroded oceanic crust plate.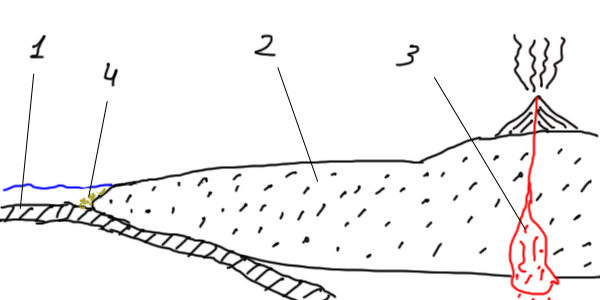 Figure 1
Oceanic plate (1) subducts under a continental plate (2) giving rise to magma chambers (3) and a volcanic chain inshore. Marine sediments (4) get collected and ground in a marine trench.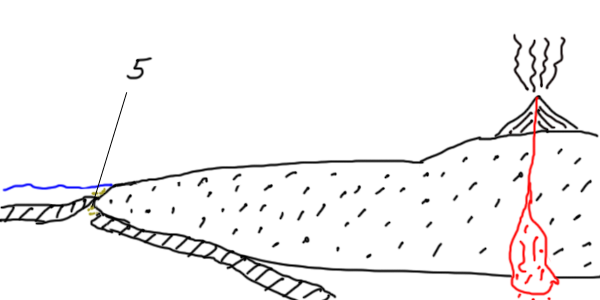 Figure 2
The subducting oceanic plate gets broken (5).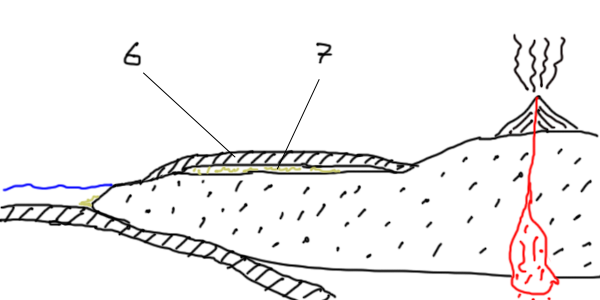 Figure 3
About 150 km of the broken slab of oceanic plate (6) ends on top of the continental margin trapping marine sediments beneath (7).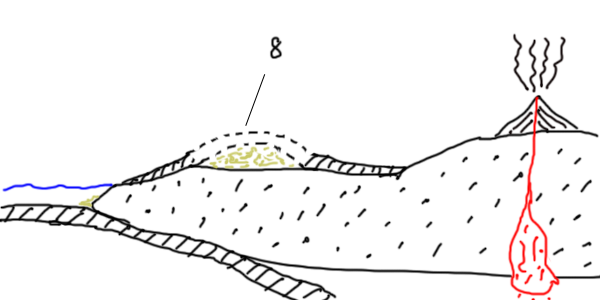 Figure 4
The oceanic plate is much more dense than the marine sediments; the latter tend to flow toward the center forming a bubble (8).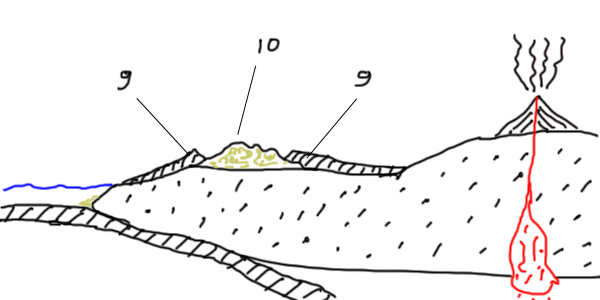 Figure 5
Erosion removes the top of the bubble leaving the remnants of the oceanic plate on the sides (9) and the sediment-formed Olympic Range in the middle (10).
David D. Alt Roadside Geology of Washington (Roadside Geology Series) Mountain Press Publishing Company, 1984, ISBN: 978-0878421602
© October 16, 2010, Yuri Wolf / YuriKira.com